Envato Elements is the hottest new site for Lightroom presets. For less than the cost of a typical preset pack, you can download thousands of Lightroom presets. Thousands of presets also mean a lot to sort through so we've done the hard work for you. Here's a list of the best Lightroom presets we've found on Envato Elements.
This gigantic pack of presets give you beautiful dramatic film looks. You'll get presets that enhance autumn foliage, warming tones for foggy mornings, yellow presets for sunflower fields, midnight blue presets, and warm daylight Kodachrome presets.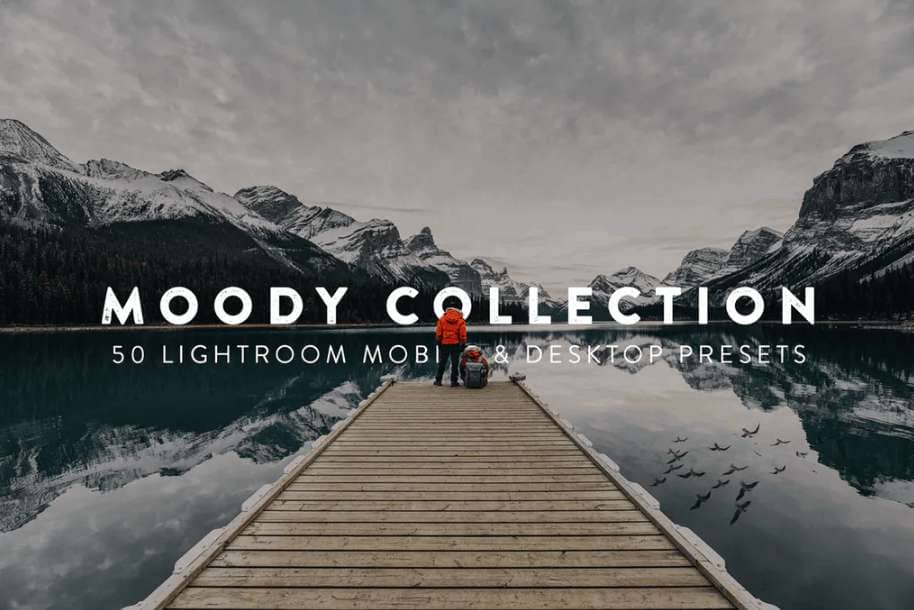 A must-have for corporate and business photos. These clean Lightroom presets give your photos a timeless and modern look that is typically seen in business photos. You'll get a variety of presets from clean and professional presets to casual and nostalgic presets for company events.
These light and airy presets have something special that keeps neutral colors neutral while giving your photos a professional editorial look. The presets are compatible with Lightroom mobile and Lightroom desktop. There are 5 categories in this bundle of presets and they range from vintage nostalgic presets to cinematic and clean.
Yes, it's possible to recreate the duotone effect in Lightroom. This bundle of presets from SparkleStock gives you popular duotone effects similar to the album covers on Spotify. There are duotone effects in multiple colors and they're compatible with Lightroom Mobile.
These classic and chic presets elevate your photography with filmic tones and colors. You'll get presets that emulate colors from Kodachrome, presets that make red and orange brands stand out, classic film looks, bright and vivid pink presets, and retro-style vintage summer presets.
This small pack of professional presets give your photos a modern and trendy look inspired by VSCO film effects.
If you want something seriously cool, these retro pixel Lightroom presets will bend your mind on what's possible in Lightroom.
Inspired by films like Kodak Aerochrome, these Lightroom presets manipulate your photos into infrared-like looks with red trees and grass. These Lightroom presets are the most realistic Kodak Aerochrome presets we've seen and we think you should try them out.
This pack of Lightroom presets are perfect for processing photos of the Milky Way and other starry skies. The baseline preset is an excellent starting point and there are a variety of presets that alter the look, including one to reduce light pollution.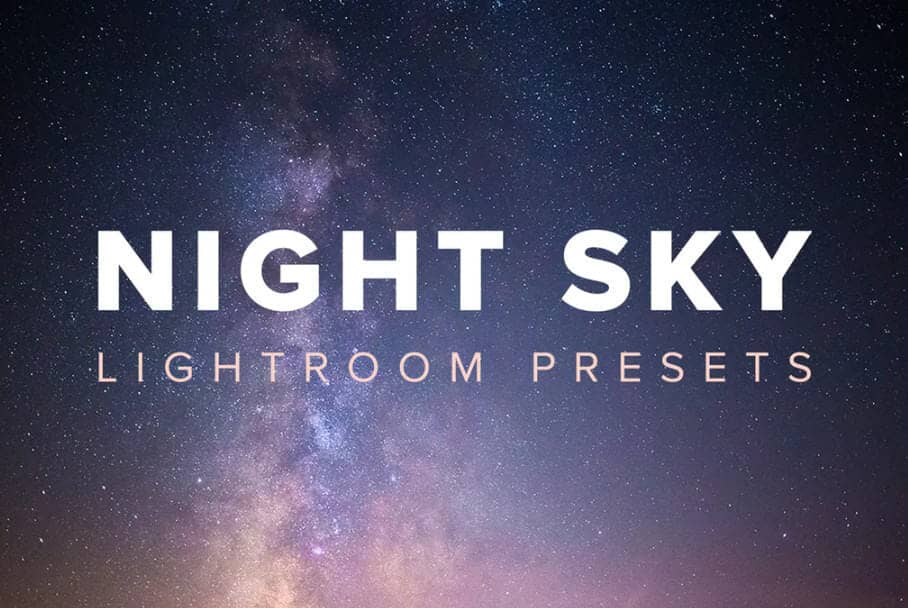 The second version of Presetworks' editorial Lightroom presets. Download these Lightroom presets to give your photos an editorial look similar to Vogue and GQ. There are 13 presets in this pack and they're compatible with Lightroom 4 to CC.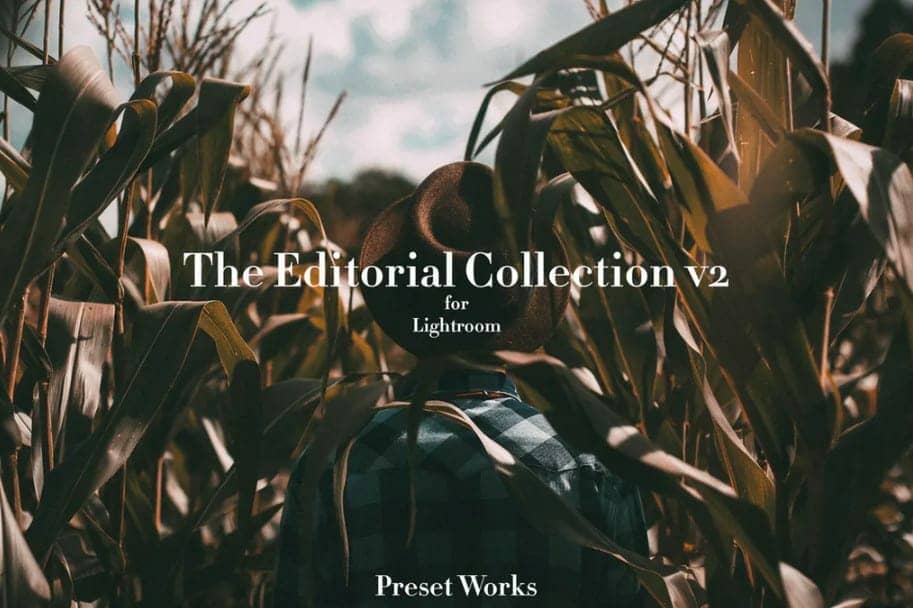 This enormous pack of 170 Lightroom presets give you a range of looks from analog film to color enhancements to black and white effects. It also includes an essentials toolkit to alter the presets with quick subtle changes. The presets work with Lightroom 4, 5, 6, and CC and as an added bonus, you'll get photography logo templates that you can customize with Adobe Photoshop or Adobe Illustrator.
For a fresh authentic look, look no further than these athleisure Lightroom presets. They are made for sportswear colors such as grays, neon greens, and reds. Perfect for sports and athletic wear photography.
Inspired by popular YouTube vloggers and Instagram influencers like Sam Kolder. This pack of 40 Lightroom presets has a variety of looks from orange and teal to analog film looks.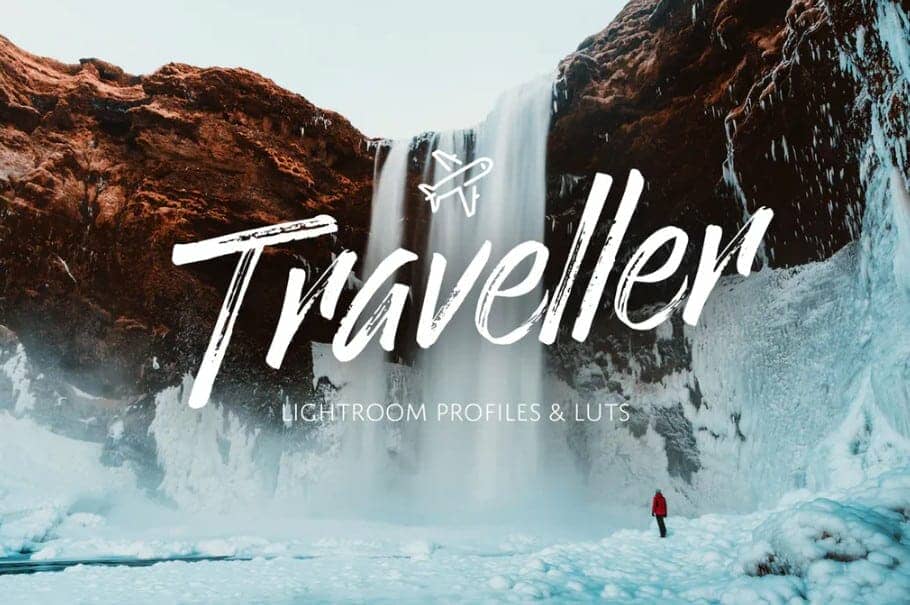 Iceland is the most beautiful place in the world for photography. These landscape Lightroom presets are perfect for your travel and landscape photos. There are presets for giving water a beautiful cyan-blue color, aurora-enhancing presets, sunrise enhancer, moody bleak landscape looks, and bright and vivid landscapes.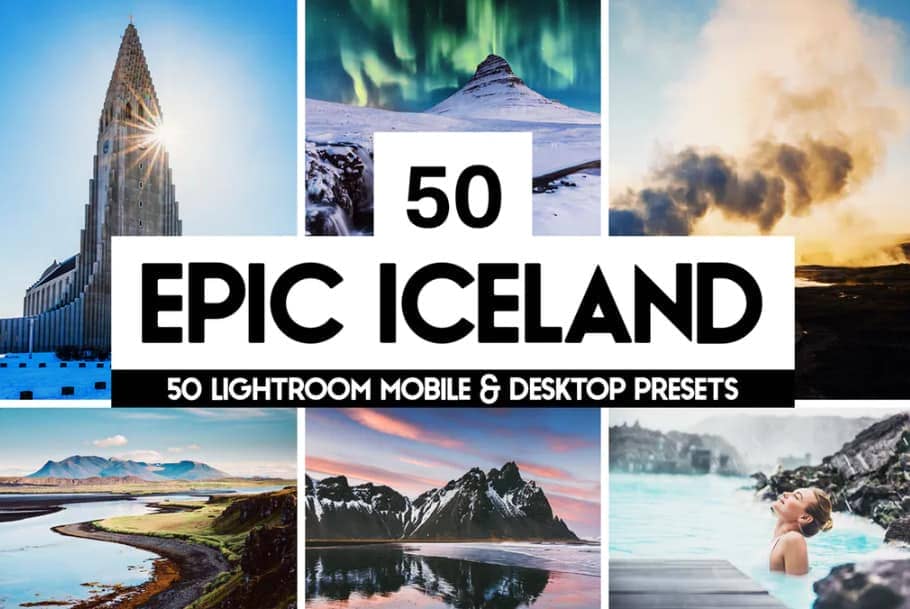 Take your night photos to the next stage with these night city Lightroom presets. This pack gives you 50 presets for Adobe Lightroom mobile and desktop. There are 10 styles with 5 versions each giving you a total of 50 Lightroom presets. The presets cover a range of looks from desaturated urban street photography to retro vaporwave looks.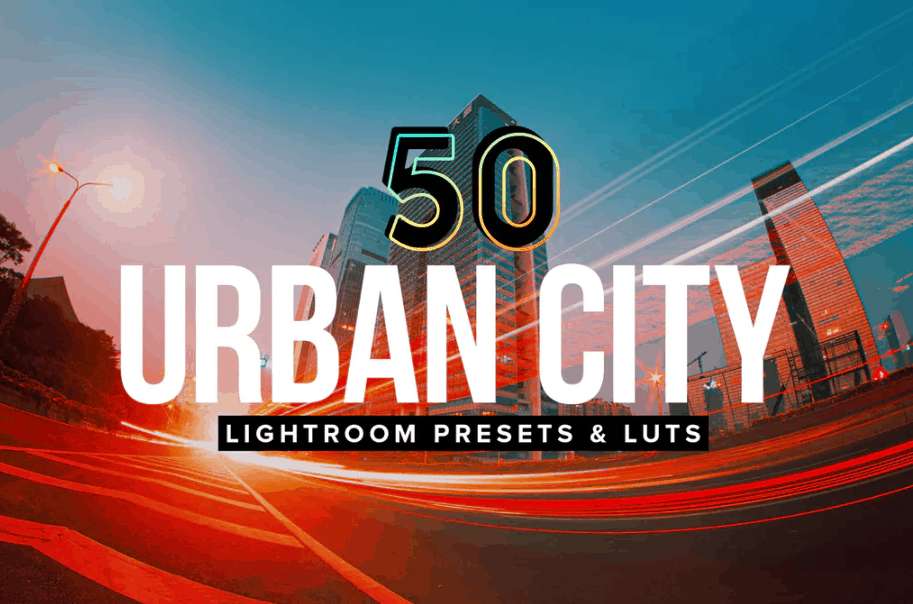 This pack of presets from BeArt will give your wedding photography a premium feel with light and bright tones. The presets can be fully customizable and they're compatible with Lightroom 4 all the way to CC. The gorgous presets are designed to improve your editing workflow.
Streetwear photographers rejoice. This pack of Adobe Lightroom presets come with looks from cyberpunk to film, to something special for Supreme-brand clothing.
It doesn't matter if you're a pro or an amateur because these Lightroom presets will give you beautiful and natural rustic-style looks for your wedding photography. The presets come with premade variations to match different lighting conditions (i.e. warmer lights, outdoor sunny, etc).
This bundle of moody and matte film Lightroom presets will take your photography to new levels. There are a mix of airy presets, influencer-style presets, Kodachrome film presets, Tungsten presets (for night and twilight photos), and cross-processed presets.